Built with high quality boards and resistant to any type of humidity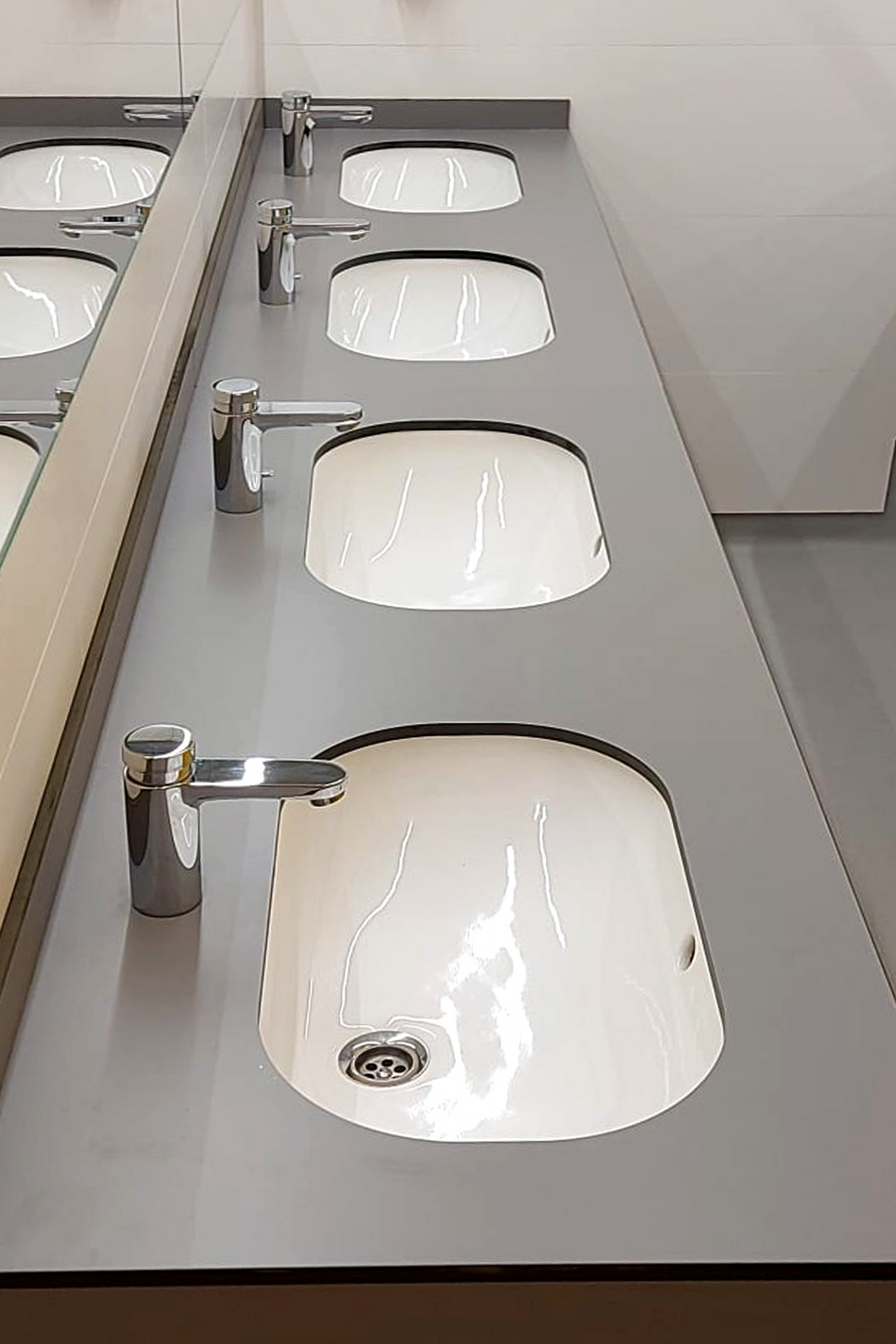 Built with high quality boards and resistant to any type of humidity
Ibermodul phenolic bathroom countertops are made to measure and are built with high quality boards that are totally resistant to any type of humidity.
Their hygienic and antibacterial condition makes them ideal for any public or corporate hygiene space.
Phenolic countertops are resistant to water, steam and heat, their non-porous surface and easy cleaning are an elegant and solid option to offer safety and hygiene to their users.
With a very long useful life, given their resistance to scratches, bumps and other potential damages, Ibermodul phenolic countertops are also fully adaptable to the space and design needs requested by the client.
As in our phenolic lockers, we also have finishes in different colors, thus facilitating their integration into the corporate environment.
Projects made with Countertops
Subscribe
to our Newsletter