Transparency and light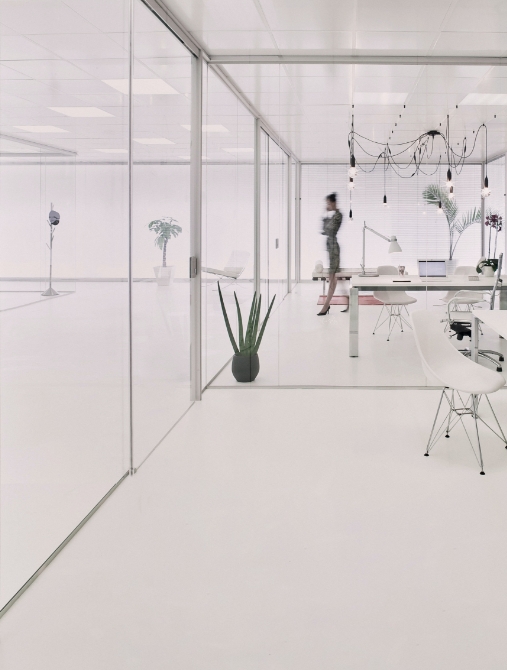 The Futura partition is the epitome of elegance in the separation of interior spaces. Glazed and with aluminium frames, the subtle yet robust build generates silent spaces that benefit from ambient light to improve the performance of the areas they delimit. With sliding and swing doors, Futura partitions are the ideal choice for creating a comfortable working environment.
Made with 100% recyclable materials and compliant with international quality standards, the Futura range stylishly produces luminous spaces in any interior area.
Available in three formats (single glazing, double glazing or panels), the Futura partition can be supplemented with the Futura wall panel and built-in cabinets to produce a first-class professional environment.
The Futura partition is manufactured entirely in Spain at our facilities in Palafolls, following rigorous quality criteria and accredited by the strictest certifications in the sector.
Futura partitions can be combined with wall cabinets, raised access floors, wall panels and doors, so together we can tailor your office to your individual needs. Our clients can choose from a range of finishes (handles, hinges, profiles) to control the fine details of their space.
Subscribe
to our Newsletter