Warmth and elegance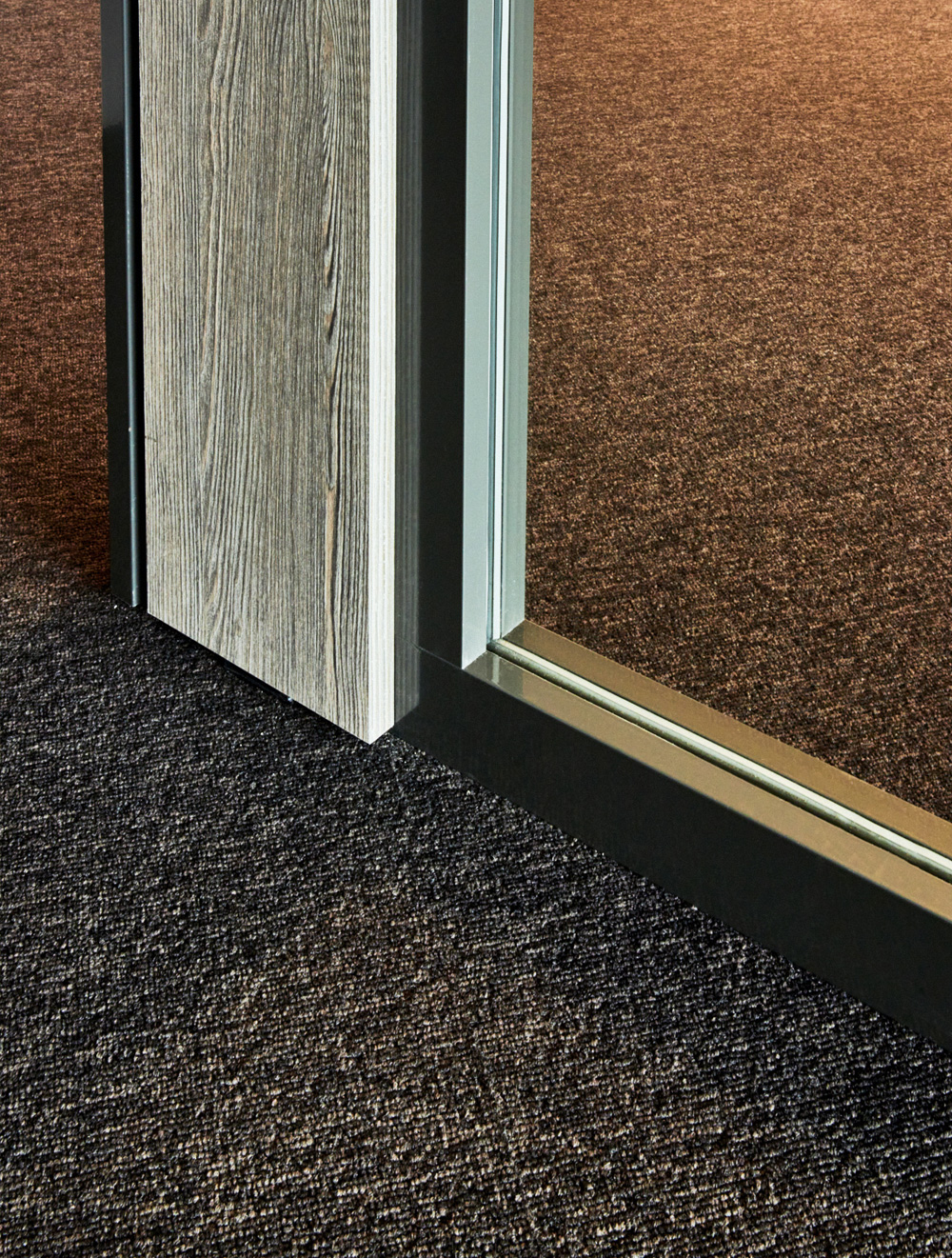 Our Futura V9 partitions combine the elegance of glazing with the warmth of wood. Developed for high-performance spaces, the clarity of the glass surfaces combined with the strength of the wood gives fruition to discreet, elegant working areas.
Manufactured using the finest materials, Futura V9 office partitions provide excellent acoustic insulation.
They are ideal for delimiting spaces in any environment and integrate perfectly with all kinds of doors and wooden finishes. Futura V9 office partitions are essentially available in an unlimited range of combinations.
The Futura partition is manufactured entirely at our facilities in Palafolls, Spain, following rigorous quality criteria and accredited with the strictest certificates in the sector.
Futura partitions can be combined with wall cabinets, raised access floors, wall panels and doors, so together we can tailor your office to your individual needs. Our clients can choose from a range of finishes (handles, hinges, profiles) to control the fine details of their space
Projects made with Futura V9
Subscribe
to our Newsletter