Ideal for environments intended for personal hygiene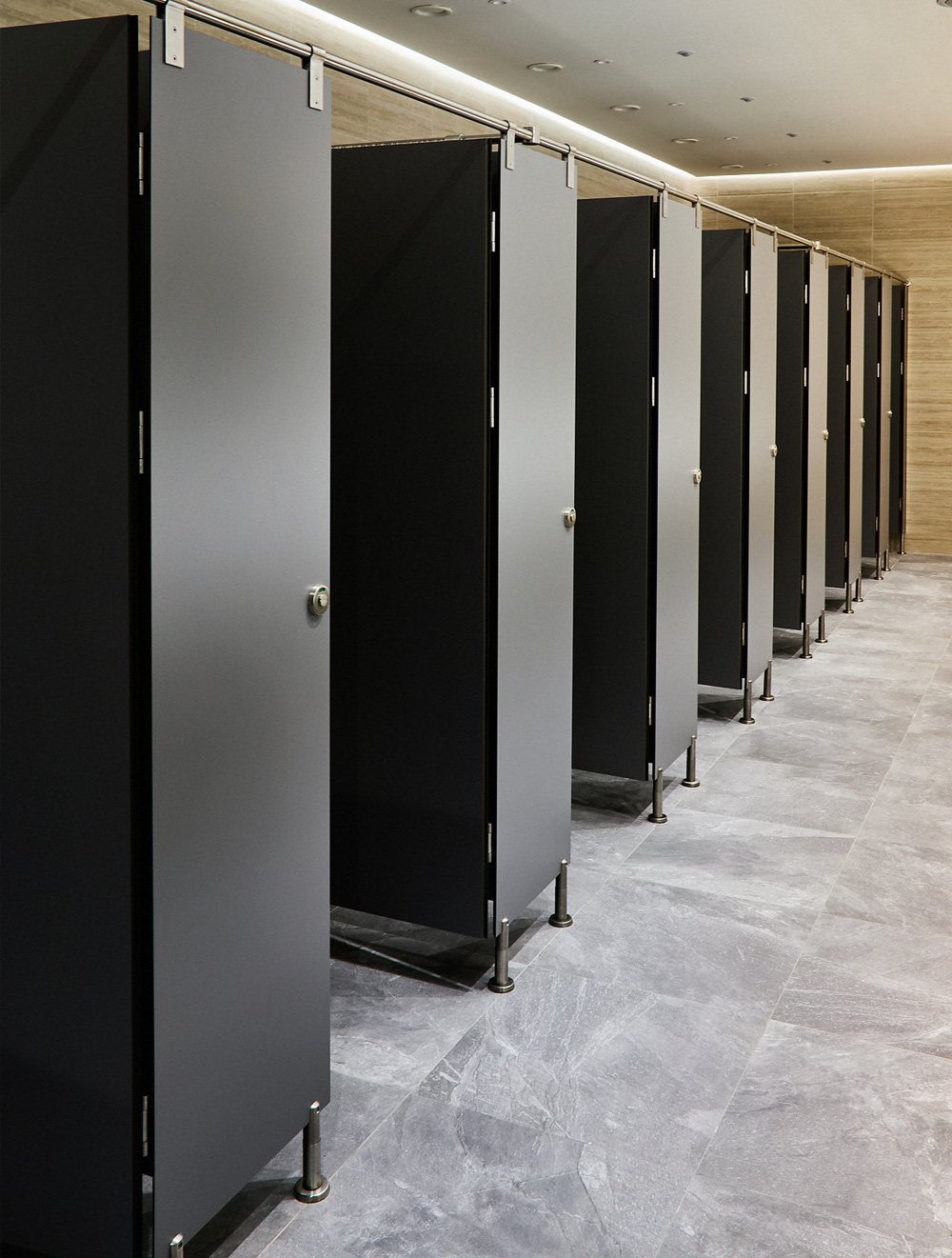 Ibermodul's sanitary partitions adapt to the needs of the space, as they can be manufactured in either compact phenolic panels or 10 mm thick, acid-etched tempered glass.
Our sanitary cubicles guarantee user privacy and comfort, making them ideal for settings requiring personal hygiene in shared spaces such as public toilets and sports or workplace changing rooms.
The phenolic panels are water-, steam- and heat-resistant, they form a nonporous, easy-to-clean surface and make an elegant, robust option that ensures security and hygiene for the cubicles' users. They can be installed without the need for any works and feature various finishes – phenolic or tempered glass, with stainless steel or aluminium bars, with or without feet.
Ibermodul sanitary partitions can be integrated with our phenolic lockers to create safe, comfortable, elegant and clean spaces for users. The phenolic partitions are available in four standard colours plus an infinite range of nonstandard colours.
Projects made with Sanitary cabins
Subscribe
to our Newsletter